Menarik Kuala Pilah
Pilah Kampong Tour
The exploration is guided and takes 5 hours to the Kelulut Farm, Warung Kampong, Serai Valley and Jeram. The rate is RM150 for the first two persons and RM50 for each following person, including the farm entrance fee. Please view more package at the next page.
nor
Massage
A Malay traditional massage costs RM150 for 1 hours in your own house. Women are massaged by the women mass.
Manicure and Pedicure
Pamper yourself with manicure and pedicure at RM100 per session. A Henna hand drawing started at RM20 onward based on the design.
Pilah Food Trails
Aunthentic Negeri Sembilan food such as Zaini Salai House, Kodai Makan Ain – Legacy food such as Mee Rojak Berahim, Hailam Kopitiam, Viral food such as Cendol Durian, Tanjung ABC Kelapa, Warung D'Sawah and many more to explore!
Museum Istana Lama Seri Menanti
This beautiful old palace was home to the Negeri royal family between 1908 and 1931. A four-storey wooden building was created with the finest traditional craftsmanship. The museum showcases royal functions and snippets of history. If you're interested in Negeri culture and architecture, this Museum will be a treat, although you do have to dig a little for information. It is a 15 minutes car ride.
Makam Tuan Tulis
Makam Tuan Tulis is the mausoleum of a Muslim scribe by the name of Haji Ismail bin Hussein. He was born in Kampung Kuala Talang, Kuala Pilah. After his studies, he was passionate in transcribing religious manuscripts, leading the townsfolk to call him Tuan Tulis, meaning Master Writer. After his death, the Yang Dipertuan Besar of Negri Sembilan honoured him with a mausoleum. It is located in Tanjung Ipoh, on the west side of Kuala Pilah, off State Route N135. The mausoleum is next to Masjid Tuan Tulis Ismail. It is a 10 minutes car ride.
Gunung Angsi
Gunung Angsi is one of Malaysia's relatively minor mountains with a height of 2702ft or 824m. It ranks the 3rd highest peak in Negeri Sembilan state, after Gunung Datuk and Bukit Bintongan which are both slightly higher. Gunung Angsi is only 30minutes drive from Pilah Kontenastay being located in Ulu Bendul Recreational Park
The Biggest Stone Arch In Malaysia – Tokong Si Thian Kong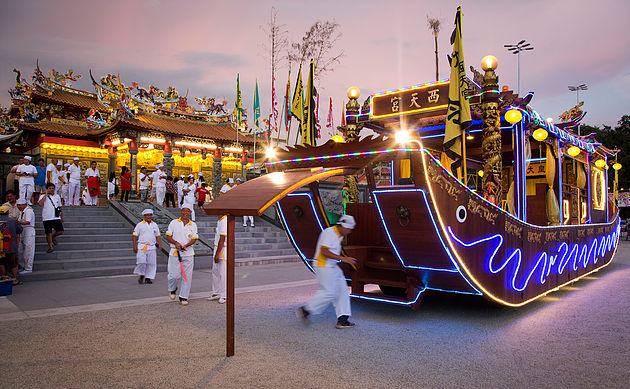 The Chinese temple, located a few kilometres past Kampung Senaling south of Kuala Pilah, is touted as the second largest temple in Malaysia and drew visitors from as far away as Singapore, China, Taiwan &Thailand. The biggest stone arch with total size 58 metre in length x 19 metre in height also categories under the Malaysia Book of Records year 2017.
Megalithic Stones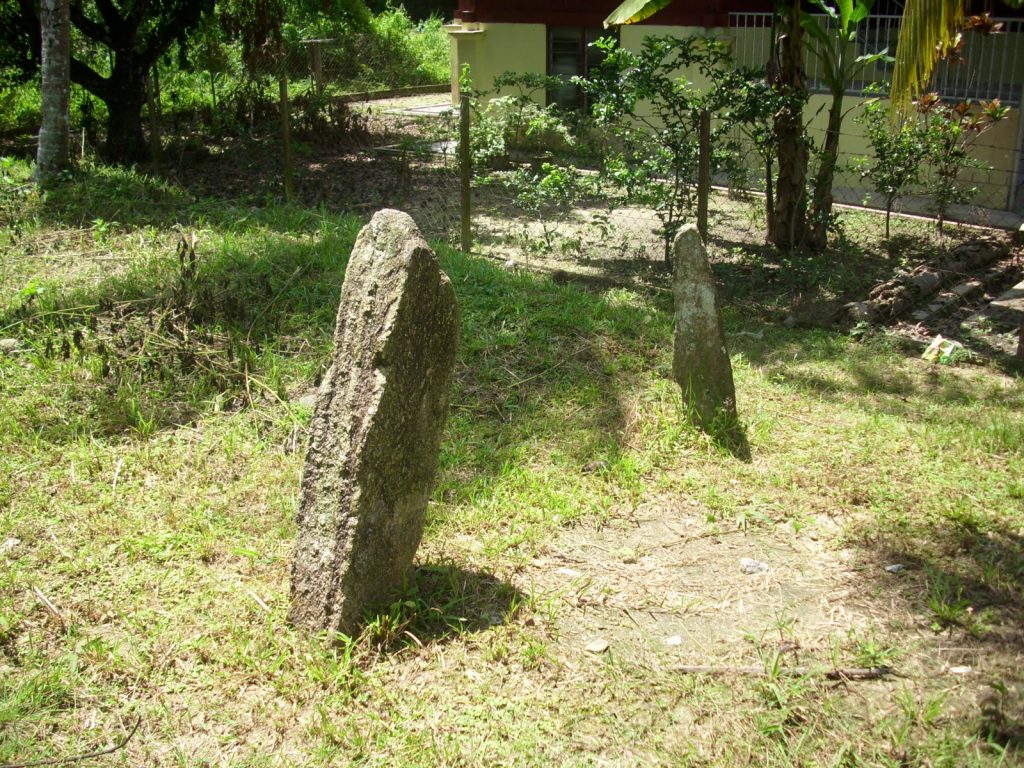 Just like the United Kingdom's Stonehenge, we too have megalithic structures in Malaysia. The Ancient Megalithic Stones in Kuala Pilah is one of the area that has a lot of Megalithic sites in Malaysia. Here, there are various forms of Megalith Stones and the height ranging from 2 to 8 feet, known locally as 'batu hidup'. In general, there are two configurations of menhirs. The first type comes in clusters with one large menhir known as the 'ibu' or mother surrounded by smaller menhirs. The second type comes in pairs – aligned side-by-side either in a North-South or East-West orientation, with one usually larger than the other. In Northern Melaka and Negeri Sembilan, the menhirs have been erected on earth mounds. Over time, the earth mound gets eroded thus exposing more of the menhir and giving the illusion that the menhir has grown longer. This is the reason the locals refer to the menhirs as 'batu hidup' or living stones. These sites are believed to be sacred or 'keramat' by locals as they believe that the megaliths are erected on grave sites. However, excavations have not yielded any skeletal remains.
Goldsmith Shop Cheapest in Malaysia
Gold is reportedly cheaper in Kuala Pilah than anywhere else in Malaysia. Poh, a goldsmith, admitted that the price of gold at his shop is indeed lower as he is registered with the Federation of Goldsmiths And Jewellers Associations. Despite the lower price, the quality is as good as other places. Kuala Pilah town has long been famous for its competitive gold prices.
Kelulut Farm (Stingless Bee)
Get your organic Madu Kelulut harvested fresh from Zakaria Kelulut Farm in Kuala Pilah.
Destar Dendam Tak Sudah
For more details, please contact us:
Phone / Whatsapp: +6011-5881-8185 (9am-6pm)
Instagram : Pilah Kontenastay
Facebook : Pilah Kontenastay