Welcome to Pilah Kontenastay! You've come to the right place if you are looking for a way to forget all your stressfull deadlines and hactic daily routines.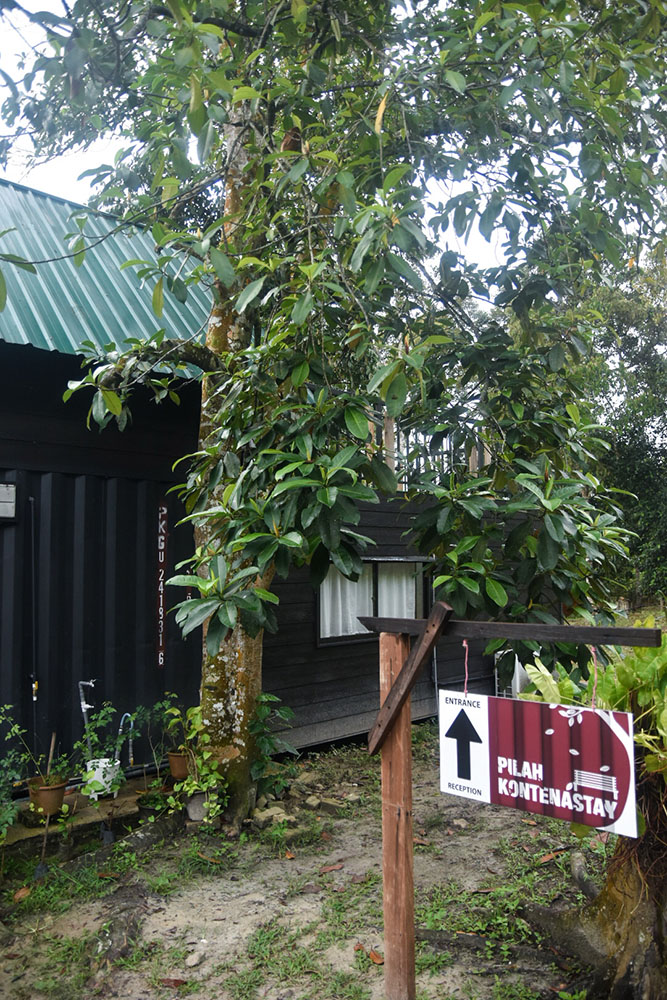 Luq's Kontena is a hybrid 20-footer shipping container and cabin style home which can fit a maximum of 6 adults.
With a 4-bed room (2 bunkers + 1 queen) and 2 bathrooms, it can easily fits bla bla bla
A shipping container style living room can fit another 2 adults with extra mattreses
A shared balcony/deck equipped with a 10-person rustic dining table made of a 100-year old cengal wood, it's a time stopping laid back place to enjoy your meal facing a typical kampung garden with loads of fruit trees like durian, rambutan, jackfruit, duku langsat and many more!